Joe teaches many instruments, and music in general.
He specializes in the guitar (styles including rock, jazz, blues, funk, etc.), from beginner to advanced levels.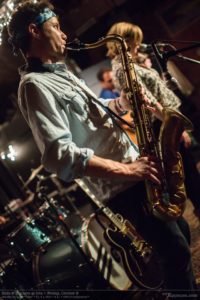 He also teaches beginner – intermediate level:
– bass guitar
– piano
– drum kit
– mandolin
– ukulele
– banjo
– saxophone
– clarinet
He is based out of Virginia Beach, and teaches out of the house, but also can travel to your home.  He teaches both children and adults. Parents are allowed to sit in on lessons as long as your child is not distracted (which does sometimes happen). There are a couple cool coffee shops, etc. within walking distance if you want something to do during your child's lesson.
Pricing for lessons out of Joe's home:
$28/half hour
$50/hour
Pricing for Joe to travel to your home will depend on the distance he has to travel. Please submit your information and he will get back to you soon!
Parent Feedback
"Highly recommend Joe McMurray. He has been teaching my daughter [piano] this past year and she is doing great. Excellent demeanor. Added bonus is he plays music at the Old Beach Farmers Market and other local venues so you can check him out."
-Ryan, parent
"VB friends, Emerie has been taking guitar lessons with Joe McMurray for the last few months and is loving it. Check out his site for more info on all-levels guitar lessons and beginner-intermediate piano, bass, drums, mandolin, ukelele, banjo, sax and clarinet lessons. Best part? If you want, he can come to your house. Tell him Emerie sent you ;)"
– Christina, parent
"I was there for one of her lessons. Joe was so patient and kind with Emerie. She is so comfortable with him and yet, he doesn't let her totally take over!"
– Sherri, grandparent
Info Submission